of B2B marketers say email newsletters are most critical to their content marketing success.
of millennials prefer
communications from businesses to come via email.
of consumers check their email every day and it is by far the preferred way to receive updates from brands.
Why Use Email Marketing ChatGPT Prompts?
🔥 10 hours
👆 This is how much time you are wasting weekly by using ChatGPT improperly. There is a better way.
🤖 But feeding the
right prompts

is key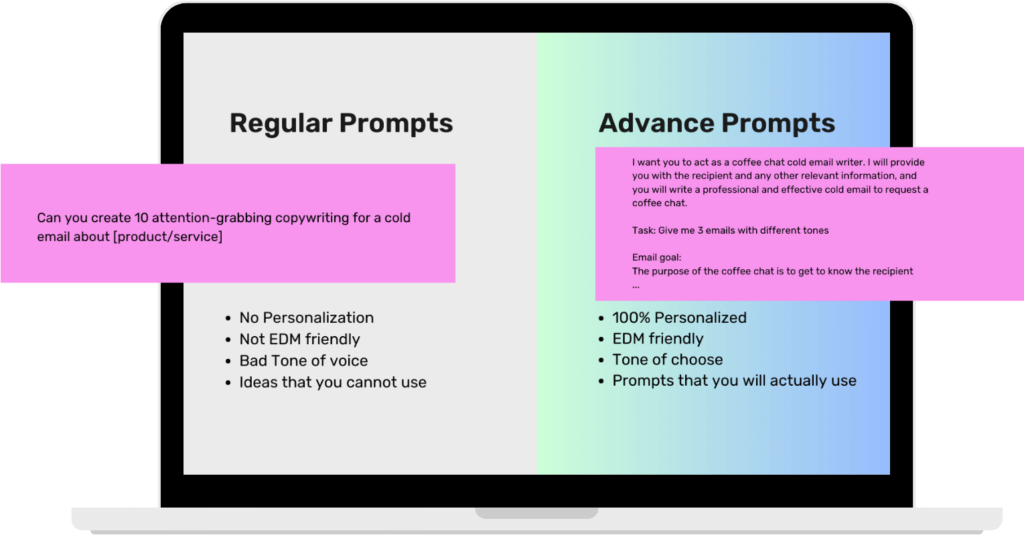 👇 One resource to rule them all. You will find prompts to define an EDM strategy, ideas, boost conversions, and create content here.
Generate Creative Call-to-Action (CTA) Ideas
Develop Email Newsletter Ideas
Generate Email Subject Lines
Cold Email Writer
Welcome Email
Sales Email Template
Follow-up Email Template
Business Inquiry Letter Template
Create Email Automation Sequence
7-Day Welcome Sequence: Get More Paying Customers
Email Newsletter Growth Strategy
Hear what
marketers

are saying about the prompts
Master the Art of Writing
High-converting

Emails with Prompts
A carefully curated set of AI-crafted Email Marketing prompts along with real-world examples. Help you create promotional emails that convert.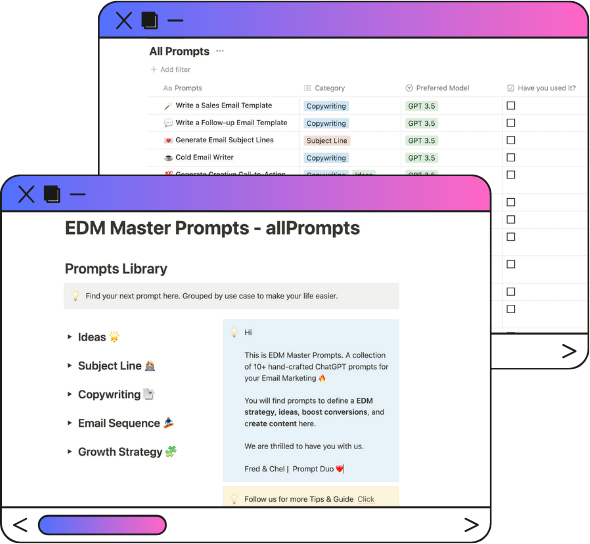 A weekly roundup of the new tips, tools and cases
Stay up to date with this simple newsletter sent straight to your inbox.